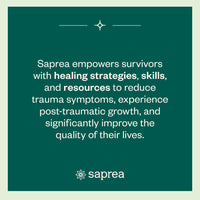 Shop the Empower Collection!
Each piece sold will provide critical funding in the fight against child sexual abuse and its lasting impacts, with 25% of the purchase price going directly to healing and prevention services provided by Saprea. Wear a timeless piece that reflects peace, strength, and beauty—and know that you're empowering others to feel peaceful, strong, and beautiful.
Empower Collection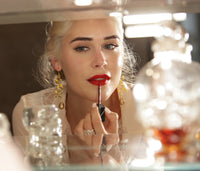 "By combining high-quality textured metals and natural stones, I create contemporary yet timeless designs. Each piece is individually designed to make a woman feel exceptional; each speaks to a desire to express her individuality. My jewelry isn't just about how a piece looks on a woman; it's about how a woman feels when she puts it on. When she feels sexy, chic and stylish, I've accomplished my goal."
-Evelyn Sadovsky
I have two amazing rings that are my two favorite pieces of jewelry. l get tons of compliments on them all the time. she's a great designer

Kim Sherman
Very unique jewelry! Getting a lot of compliments!

Oksana Rodgers
I have the most beautiful design bracelet by Evelyn. I will cherish it forever!!!

Patricia House